Nearly 80% of all internet users use the internet to find and
research products & services before trying them.
Your customers are looking...Can they find you?
If you are not on the first page of Google, Yahoo or MSN, the answer is likely no.
In Today's fast moving, global, high tech market, a well designed and maintained website is essential for any business to be successful. But, having the website is only the first step.
At Concepts 'n' Creations we not only design your website, we help to build your business by helping to make sure that you can be found.
We make your website work for you.
We are a custom web solution provider that offers everything a growing business needs to successfully increase and maintain their presence on the internet and more. With our business partners, we offer you a personalized Total Solution that is designed to help your business grow.
Your success is our business!
All of our data centers are
100% powered by renewable energy which means your website is completely GREEN.

You can be proud that the machines hosting your Web site and e-mail are fully eco-friendly!

Reduce your carbon footprint
by hosting your site with us on servers
powered 100% by wind energy.
---
Concepts 'n' Creations is a proud supporter of the Chandler/Gilbert YMCA Adventure Guides and Princesses Father/Child program.



Trusted
Email Marketing
Click above for your
60-day FREE Trial
---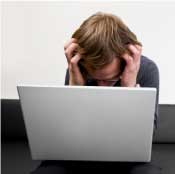 See how easy it is to protect all of your important data with our
secure backup solution
.
---
Join Our Mailing List and
receive a complimentary copy of
"5 common mistakes people make with their website"

---